The Road to Clinical Effectiveness
During this podcast, Wolters Kluwer Health experts discuss current challenges impacting the healthcare industry.
During this 20-minute podcast hosted by Wolters Kluwer Health, Chief Medical Officer Peter Bonis, MD, and President and CEO of Clinical Effectiveness for Wolters Kluwer Health Denise Basow, MD, discuss current challenges impacting the healthcare industry, including: unwarranted variability in care; suboptimal patient outcomes; rising costs; and the digital solutions necessary to address these problems.
The podcast highlights the importance of finding a balance between ensuring quality care delivery, and holding the line on healthcare expenditures – two major roadblocks standing in the way of system reforms, designed to improve quality and value. The following were amongst the areas covered during this podcast:
Addressing unwarranted and unwanted variations in care delivery as a solution that delivers the greatest impact on providers' bottom lines, while ensuring the best patient outcomes possible.
Offering a better way for patients and providers to make the right choices by having intuitive, actionable content seamlessly embedded into healthcare portals and professional workflows.
Taking a more comprehensive approach to decision support – one that can enable providers to deliver on the most comprehensive care methodologies to drive better patient outcomes.
Podcast
Advanced Clinical Decision Support
RELATED CONTENT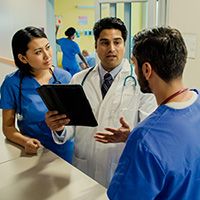 The discussion surrounding how to "fix" the current state of healthcare to drive affordability and accessibility across the entire industry remains one of the biggest challenges in modern times – particularly when considering.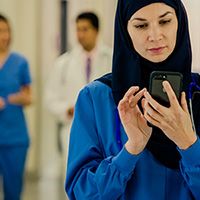 By 2020, global spending on healthcare is projected to reach $8.7 trillion – and closer examination reveals approximately one-fifth of healthcare investments are "wasted" on clinically ineffective care delivery.
<!-container ends here->