Moving the Needle on Population Health
Better patient outcomes are the goal of any healthcare organization. With the Affordable Care Act covering an estimated 32 million patients, population health metrics are in sharp focus.
For an accountable care organization (ACO), where the shift has been from a volume-based reimbursement model to one based on quality and efficiency, population health management is a key component of the organization's success. But increasing transparency and simplifying the collection of clinical and population-based data presents a particular challenge. How does an ACO benchmark its efforts to cut costs, improve patient safety and produce overall better outcomes?
One ACO that's navigated the population health conundrum with positive results is physician-led Triad HealthCare Network (THN). A subsidiary of Greensboro, North Carolina-based health system Cone Health, THN features a network of more than 1,200 physicians and providers and six hospitals covering patients across five North Carolina counties.
Chosen to participate in the Centers for Medicare and Medicaid Services' (CMS) Medicare Shared Savings Program (MSSP) ACO program, THN generated results in 2015 that made the organization fifth in the country for quality. The following year, THN earned a spot as one of 18 ACOs in the Next Generation ACO program, an innovative model that allowed participants to take on higher levels of financial risk. In the first year of the program, THN produced $10.7 million in shared savings, ranking second out of the 18 ACOs that participated in the program in 2016. THN also scored 100 percent on quality based on reporting for the 34 required quality measures.
 $10.7 million in shared savings 
 Triad HealthCare Network ranked second out of the 18 ACOs that participated in the ACO program in 2016
A powerful combination of inspired leadership and cutting-edge technology
THN credits strong physician leadership and technology support in helping the organization up the ante on patient engagement, preventive care and care coordination. THN is managed with physicians fully invested in its success. This dedication resulted in the implementation of technology-based patient engagement solutions that have proven to make a measurable impact on preventive care.
The engagement program was anchored by a customized outreach call campaign, which has grown from just 25,000 calls a year to over 100,000 reminder calls annually and resulted in a 26% increase in mammography screenings. The organization also saw improvements in fall risk assessments and flu vaccinations.
By using technology to provide a series of follow-up calls for certain disease states, THN has also reduced 30-day readmission rates, as well as 60-day readmission rates for certain patient populations. Through interactive voice response calls and multimedia, care teams are provided with information on patients who might need extra attention, so a team member can call to make sure the patient is doing what he or she needs to do to stay healthy.
For THN, this hands-on "transition call program" approach has achieved impressive numbers. In the initial pilot, those who engaged in the call series and red flagged had significantly lower 30-day readmissions: heart failure readmission rate was down to 7.55 percent, pneumonia readmit rate was reduced to 9.09 percent, chronic obstructive pulmonary disease (COPD) lowered to 4.55 percent and stroke patients dropped down to 2.50 percent. For those same patients, the 60-day readmission rate for heart failure, COPD and stroke patients dropped to zero.
THN has already accomplished improved outcomes in many areas of population health, but continues to strive for measurable improvements across all 34 metrics on which it is measured.
Learn more about THN's efforts to improve population health metrics.
Quality Manager
Clinical Effectiveness
Articles
Health IT
Population Health
Patient Engagement
Executive
IS IT MIS
RELATED CONTENT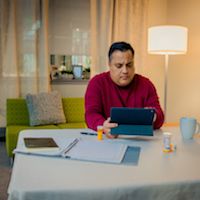 Step aside Alexa and Siri. Voice-User Interface (VUI) is paving the way toward achieving value-based initiatives in the healthcare industry.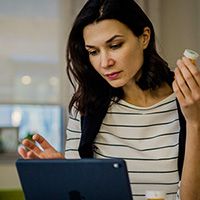 Recent research shines a spotlight on the value and subsequent impact of preparatory engagement with patients, prior to undergoing procedures.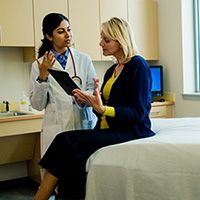 Variations in how clinical care is delivered is one of the biggest plagues of the industry, and negatively impacts the efficacy, quality, and delivery of care: three key performance measures associated with a value-based healthcare system.
<!-container ends here->