2 Million Patients Contract Hospital-Acquired Infections Each Year
A growing body of evidence demonstrates that hospital-based programs dedicated to improving antibiotic use can optimize the treatment of infections, reduce adverse events, and positively affect bottom-line healthcare costs.
Healthcare associated infections have posed one of the most prominent global health challenges to the worldwide medical industry in many years. In fact, they can cost US hospitals anywhere from $28 billion to $45 billion each year in medications, labor, and care costs, most of which goes unreimbursed because 70% are non-reimbursable healthcare-associated infections (HAIs), according to a report on medical costs by Centers for Disease Control and Prevention. Legal fees and insurance costs push the number higher still.
It's a complex issue that's getting worse. Inappropriate global use of antibiotics has created resistant pathogens, several of which cannot be treated with any known antimicrobial; and more of them develop resistance every day. That increased microbial resistance has driven up hospital costs and numbers of patient deaths from infections that could have been easily cured 10 years ago. In the United States, multidrug-resistant organisms (MDROs), relatively rare 25 years ago, now infect 2 million people annually, resulting in about 8 million hospital days and causing 23,000 deaths, reports the Centers for Disease Control and Prevention.
A growing body of evidence demonstrates that hospital-based programs dedicated to the improvement of antibiotic use, called antimicrobial stewardship programs (ASPs or AMS programs), can both optimize the treatment of infections and reduce the number of adverse events associated with antibiotic use.
Detecting Outbreaks Before They Spread
Advanced surveillance technology enables pharmacists to prospectively audit antimicrobial orders, helps infection preventionists quickly identify MDROs, allows hospital epidemiologists to detect an outbreak before it gets out of hand and simplifies reporting to management as well as state and federal agencies.
The implementation of a comprehensive ASP requires a multidisciplinary approach. Typically, an effective ASP team includes an infectious-diseases physician or other appropriate physician champion, and a clinical pharmacist with infectious-diseases training. Infection preventionists also play a major role in antimicrobial stewardship and reflect the important relationship between environmental and behavioral risk factors and appropriate treatment.
Antimicrobial Stewardship Requires a 6-Point Program Approach
Lead
Dedicate the necessary resources
Appoint
A single leader
Implement
Recommended actions
Detect
Real-time tracking of potential infection-related care issues
Report
Antibiotic use and resistance to relevant staff and management
Educate
Clinicians, staff and patients about resistance and optimal prescribing
Antimicrobial Stewardship Resource Center
Check out our Antimicrobial Stewardship Resource Center and get more information on regulatory requirements, legislation and accreditation organizations related to antimicrobial stewardship.
RELATED CONTENT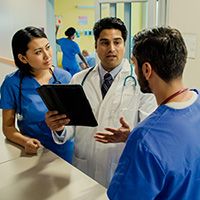 The discussion surrounding how to "fix" the current state of healthcare to drive affordability and accessibility across the entire industry remains one of the biggest challenges in modern times – particularly when considering.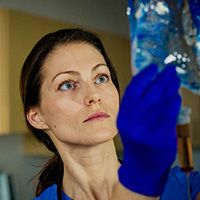 What would providers do if a disease outbreak were killing 2,000 patients a week?
<!-container ends here->