Achieving Harmony in Healthcare
On a global scale, we've managed to solve the riddles of putting a man on the moon, reinventing overseas communication with the touch of a button, and running cars on low-emission, electrically powered sources. Yet when it comes to cracking the healthcare equity code, the industry nonetheless remains stumped for solutions.
The discussion surrounding how to "fix" the current state of healthcare to drive affordability and accessibility across the entire industry remains one of the biggest challenges in modern times – particularly when considering how nearly every industry has successfully evolved outdated, costly business models to achieve sustainable growth.
The age-old question remains: why can't healthcare manage the same feat?
Yielding to Evidence
Based on the scale and complexity of these changes, piecemeal approaches are not going to drive the transformational changes required to deliver better healthcare that is clinically effective and balances the cost –quality equation. Change on this magnitude cannot be achieved overnight. Rather, the industry must gradually – and effectively – shift clinical models to accommodate pathways to care.
Standardization has stolen the spotlight in recent years as an important strategy to reconcile the wide variation in current practices. By eliminating variations in care, we can accelerate significant improvements in care quality, reduce wasted expenditures, and improve patient health outcomes.
Wolters Kluwer Health report, Eyes Wide Open, explores the driving forces that have the most impact on the healthcare industry, in addition to discussing the current strategies that are transforming care. Here are some main takeaways that highlight healthcare providers' shift to value through the adoption of pioneering programs, technologies, and novel approaches.
Paving a Road to Optimal Clinical Performance:
1. Key Takeaway #1: The current cost trajectory can't be sustained. More than ever, healthcare organizations are under pressure to decrease the costs of care while improving care delivery, outcomes, and clinical effectiveness in a bid to influence the progression upon the 'quality versus costs' riddle.
2. Key Takeaway #2: Limitations in care variations can save the system trillions. To improve quality while containing costs within the healthcare delivery system, organizations must take steps toward overhauling the actual clinical care being delivered. This requires that providers consistently apply the best knowledge — based on research, evidence-based medicine, and clinical experience — while more deeply engaging patients in their care.
3. Key Takeaway #3: The time for change is 'now.' The healthcare industry is shifting to a system centered on the patient and population-based metrics, with a greater emphasis on delivering patient-centric care. Thanks to the advent of healthcare IT advancements, certain standards are emerging for different Electronic Health Record systems (EHRs) to deeply embed decision-support components within the workflow. Finally, we have the ability to harmonize care and reduce unwanted variability, thus improving quality and consistency while reducing costs.
4. Key Takeaway #4: The rewards are big for those healthcare organizations that can get it right. Technology advances, evidence-based decision making, a more involved patient population, and a sense of urgency are factors driving unprecedented opportunity for transformation. The leading enablers include:
Interoperability: The introduction of industry standards such as SNOMED CT, ICD-10, LOINC, RxNorm and FHIR are an important step toward achieving the goals of interoperability and information sharing.
Harmonization of clinical information: Increasingly, standards are beginning to emerge that enable integration of next-generation decision support at the point-of-care with multiple touch points along a patient's journey.
Technological advancements: Mature and emerging technologies in the areas of artificial intelligence (AI), virtual reality, telemedicine, and others in the digital health category are gaining traction as early pilots show promising outcomes.
Advanced clinical decision support tools: The industry must now shift its focus to advanced clinical-decision support to drive clinically effective care, improve compliance, reduce factors for variability, and ultimately, improve outcomes.
Clinical information – at the fingertips: Patient outcomes could be significantly improved if healthcare professionals had current, relevant, and accessible information at their fingertips.
Shared decision making between providers and patients: Patients who take a more active approach in managing their own healthcare have improved outcomes—and, some evidence suggests, lower cost liabilities down the road. Effective patient engagement and education has proven to increase patient satisfaction, which can have a trickle-down effect to every aspect of care.
Solutions Should Scale
As global governments, payers, and providers debate healthcare models, a lingering uncertainty remains. However, the positive momentum building over the last several years has created a strong foundation for a collaborative and multi-tiered path toward transformation. By seamlessly intertwining consistent, standardized care into day-to-day practices and workflows, the industry is now one step closer to joining ranks with other industries that persevered in finally crossing the finish line.
Drive more effective patient care for improved outcomes. In our report, Eyes Wide Open, you will learn how to foster a collaborative dialogue that fuels clinical effectiveness across the following areas:
How to Fix Healthcare? Moving into Uncharted Territory
Factors for unwarranted or unwanted variation in care delivery
The challenges holding back healthcare's progress
Why transformation is within reach
Stories of progress, advancement and adoption built around Wolters Kluwer Health models, solutions and experiences
Download the Eyes Wide Open report to explore actionable, informed insights across the continuum of healthcare delivery.
Articles
Advanced Clinical Decision Support
RELATED CONTENT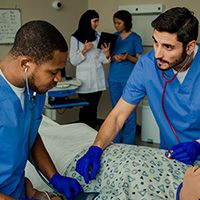 During this 20-minute podcast hosted by Wolters Kluwer Health, Chief Medical Officer Peter Bonis, MD, and President and CEO of Clinical Effectiveness for Wolters Kluwer Health Denise Basow, MD, discuss current challenges.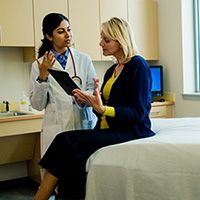 Variations in how clinical care is delivered is one of the biggest plagues of the industry, and negatively impacts the efficacy, quality, and delivery of care: three key performance measures associated with a value-based healthcare system.
<!-container ends here->